HTFN 35TH ANNUAL CONFERENCE A SUCCESS IN MIAMI USA!
Written on the 24 May 2019
HTFN 35TH Annual Conference A Success in Miami USA!
HTFN Global Logistics Global Logistics Partners held thier 35th annual Conference in Miama Fla. in May 2019!
The Latin American Region was host region, a region made up of unique and different countries that fit together to express the form of diversity.
HTFN is a unique global alliance of well-respected multinational forwarding service companies locally owned and operated offering Worldwide International freight transportation and logistic services.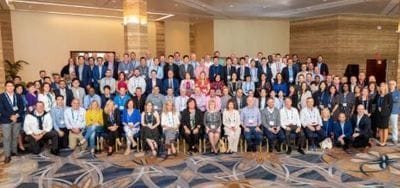 The HTFN members come together once yearly, rotating regions, for thier annual business meeting and networking.
This allows for relationship building, review of any business history, collaboration on future potential projects and overall team building.
Partners also were provided the opportunity to see various sights around Miami including a boat adventure around beautiful Miami.

The successful conference was complete with a formal dinner and the presenting of many recognition awards including the prestigious awards for most valued member of the network and most valued member of their respective regions.
Some of the award Recipients were as follows:
Member of the Year - Taiwan Express, Taiwan Express
Regional Member Latin America - Ocean Express Brazil
Regional Member Europe - Norman Global Logistics U.K.
Regional Member North America (2)- Express Transport N.Y./N.J., Radius International Massachusetts
Regional Member Asia Pacific - Powerhouse Australia
Regional Member Middle East/Africa - Enkay (Logistica) - UAE/Kuwait/Dubai/Bahrain
This conference was a tremendous success in building new levels of collaboration and partnership. As members departed to their respective Countries the sincere camaraderie will continue both in business and friendship until they meet again next year!
Congratulations HTFN partners for another wonderful year!
For more information regarding HTFN please go to www.HTFN.com