BRISBANE PORT TO PENALISE INACCURATE CONTAINER WEIGHTS
Posted on 8 March 2021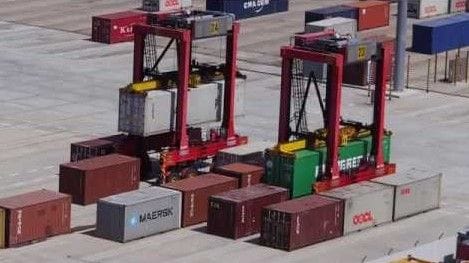 Further to our bulletin circulated on the 4th of February, we have received the following update on the Pondus Scheme.

PATRICK TERMINAL WEIGHT AMENDMENT FEES
We have received advice from the Patricks Terminal at Brisbane Port that they are implementing a new process to check the accuracy of container weights that they handle.
The straddle cranes that they use to load / unload import and export containers have in-built scales and if they detect a container that is +/- more than one metric tonne [1,000 kgs] of the declared weight, they will apply a penalty to be known as a Weight Amendment Fee.

The Weight Amendment Fee will be $250.00 per container + GST and charged to the transport operator!

Whilst we appreciate any effort to reduce the risk of mis-declared, overweight containers, we find it rather cynical that they intend to apply this penalty to under-weight containers as well.

Once other terminals around Australia catch on to the cash-cow that this scheme inevitably will become, it will surely be introduced nation-wide.

Our advice to clients is to ensure that your suppliers are correctly declaring the gross weights of the containers that they ship to Australia.
The correct gross weight is calculated as the weight of the goods being shipped PLUS the tare weight of the container. This is the weight that must be declared on the Bill of Lading.

For export clients, where you are required to provide an accurate Gross Weight Verification by the "Build-Up Method", we recommend that you double check your calculations to ensure accuracy.
We will continue to keep you abreast of important industry news which may have a potential impact on your business. If you wish to discuss these matters further, please do not hesitate to contact your POWERHOUSE representative.