CORONAVIRUS UPDATE
Posted on 18 February 2020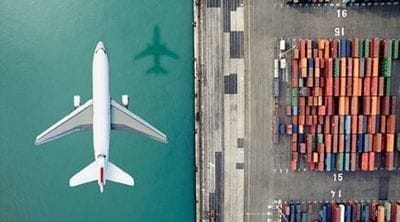 The return to work of Chinese industry has been somewhat slower than expected due to the differing standards being imposed by provincial governments.
Coupled with this is the fact that many Chinese are still wary about returning to an open environment and coming into contact with different people.
Businesses are being told to manage the return to work in the best interests of their employees so many who have the capability to work from home are being encouraged to continue doing so.
The resumption of factories to full production levels is not expected to occur till sometime in March as provinces, cities and corporations err on the side of caution.
The following limitations are impacting supply chains in China
Road Transport
Many truck drivers have not returned to work at this stage so there are inevitable delays in picking up shipments from those factories / warehouses that are working.
Sea Freight
Most shipping lines have increased the number of blank sailings [vessels call at a port but do not load any export containers] for the rest of February and March.
Available capacity has reduced by as much as 75-80%.
Vessels are also being quarantined at sea for the mandatory 14 days. This means that, where transit times are less than 14 days from the last port of call in China to the first port of call in Australia, pilots will not board the vessel until 14 days has ticked over.
This would only apply to vessels departing from a Shenzhen port where the transit time may only be 11 or 12 days.
Air Freight
Airlines are similarly reducing the number of flights as passenger demand plummets. Cathay Pacific have cut services to Australia by 40% and the reduction in "belly-hold" space on these passenger flights is putting increasing pressure on space availability on dedicated freighter flights.
In summary, it appears that China will not be back to full production for another few weeks.
We would expect there to be a surge in sea freight and air freight demand at this time which will place upward pressure on pricing, especially for air freight, if passenger flights are still at reduced levels.