PATRICK TERMINAL INCREASES
Posted on 4 February 2021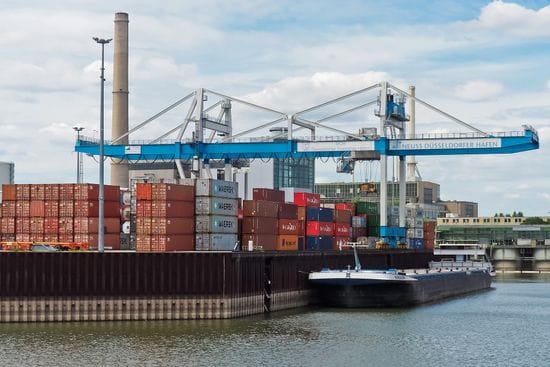 PATRICK TERMINAL INCREASES
Dear Valued Customer,
The below information has been issued by the CTAA along with Patrick Terminals Australia.

PATRICK TERMINAL WEIGHT AMENDMENT FEES
Patrick Terminals announced late last year the introduction of a Weight Adjustment Fee for import containers which are discovered to have a weight variance of greater than +/- one metric tonne from the declared gross weight.
A copy of the Patrick Notice can be downloaded: HERE
Initially commencing in the Patrick Brisbane Autostrad Terminal, but earmarked for implementation in all Patrick Terminals across Australia, Patrick has reserved the right to weigh any container in its terminals utilising a calibrated weighing device, known as a Pondus Stand.

CTAA has sought to ensure that timely information on the application of a Weight Amendment Fee and the corresponding certified weighing Certificate are provided to the transport operator before collection of the container from the terminal to facilitate recovery of the Fee from the shipper (forwarder / importer).
PATRICK TERMINALS PUBLIC TARIFF
On top of the controversial imminent introduction of "Pondus", Patrick Terminals have today announced their revised annual landside tariff (effective 1 March 2021) which includes a further increase in landside Infrastructure Surcharges / Terminal Access Charges nationally, the re-introduction of a side-loader fee and the introduction of a 'long vehicle fee'.
Terminal Access Charge
Members would be familiar with the ongoing advocacy led by the Australian Peak Shippers Association (APSA) and Freight & Trade Alliance (FTA) that culminated in the outcome from the Infrastructure and Transport Ministers meeting on 20 November 2020 that the National Transport Commission (NTC) will lead reform and the development of 'voluntary national guidelines' to apply to stevedore access charges (both their introduction and increase) at Australia's container ports.

It is likely that the increase would have been higher if it was not for the current spotlight on stevedore charging arrangements. This remains a far from satisfactory outcome as stevedores now appear to have an unimpeded ability and tacit state government endorsement to make incremental increases on already high base rates for this charge.
Side-Loader Fee ($80 + GST)
FTA challenged the introduction of this fee that was first introduced by Patrick in September 2012 at the time our argument was based on the following factors:

Direct deliveries from wharf to importer would further decrease - the proposed fee would most likely force a greater use of "staging" solutions with transport operators using "conventional" trailers / vehicles for container receipt and completing secondary deliveries to importers with side loaders - this would add to the volume of containers being staged as many transport operators are already being forced to take deliveries at off-peak periods and complete next day deliveries.

Significant impact on short term business viability on smaller transport operators - the proposed fee will have a lesser impact for transport operators with sufficient resources to stage containers and in many cases their operations will most likely be "business as usual" - the real impact will be on smaller transport operators with the quantum of the fee and the short time frame before implementation jeopardising their ongoing commercial viability.

As a result, CTAA has sent the following letter to Patrick Terminals' CEO, Michael Jovicic: Download HERE
We will continue to keep you abreast of important industry news which may have a potential impact on your business. If you wish to discuss these matters further, please do not hesitate to contact your POWERHOUSE representative.