SYDNEY is CHOKING
Posted on 3 February 2021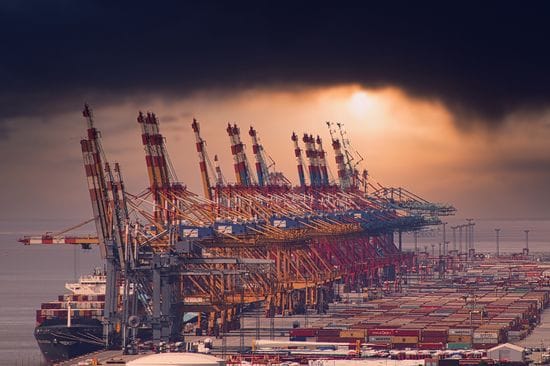 The FTA and various industry bodies are working closely with the ECWG (Dept of Transport NSW Group - established in 2020) to find a solution, that will improve the fallout we are experiencing with empty container management and container detention demands.
Please see recent industry news issued by the CTAA / FTA.
Empty Container Congestion
Empty container management in Sydney is still in deep crisis.
At the end of September, CTAA estimates that there were over 44,000 TEUs (Twenty-Foot Equivalent Units) surplus in the NSW supply chain that had not been either issued to exporters for export use or evacuated as empties through Port Botany.
Official figures for October are yet to be published. While shipping lines have been attempting to evacuate empty containers on vessels and while stevedore terminal protected industrial actions are on "pause", it is expected that the 44,000 TEU deficit will not have been reduced dramatically due to the high level of containerised imports.
As a result, empty container parks in Sydney are still extremely congested and effectively operationally full. There are numerous examples where certain types of empty containers for certain shipping lines are not being accepted for de-hire at any Sydney ECP.
This is having very negative impacts on Sydney container transport operators, as they continue to incur added costs in extra truck kilometres travelled, empty container staging through yards, excessive container "re-directions" and time delays in de-hiring empties. These added costs are conservatively estimated by CTAA to be in excess of $130 per container.
Worst still, the empty container bottlenecks in transport yards are now beginning to impact on the operational efficiency of transporters being able to collect and deliver more import containers to clients.
Container Detention Demands
In the midst of this crisis, and despite them acknowledging that there is no de-hire location for their container equipment, some shipping lines are continuing to issue container detention invoices to importers for the late return of the empty container.
CTAA, together with Freight & Trade Alliance (FTA) and the Australian Peak Shippers Association (APSA), have jointly called on the shipping lines to implement a moratorium on container detention charges until the empty container congestion crisis in Sydney has eased.
Our joint analysis shows that in the last few months of 2019 - before the COVID-19 pandemic struck - before the extreme weather events - before stevedore protected industrial actions affected terminal productivity - there was an excess of over 16,000 TEU that had not been evacuated by shipping lines through Port Botany. So, the current deficit of empty containers had already begun in late 2019.
The argument of charging detention when there is no empty park facility receiving the containers will continue until a solution is agreed upon to minimise additional costs.
We will continue to keep you abreast of important industry news that has a potential impact on your business. If you wish to discuss these matters further please do not hesitate to contact your POWERHOUSE representative.