WHO IS HOLDING ALL THE ACES?
Posted on 4 May 2021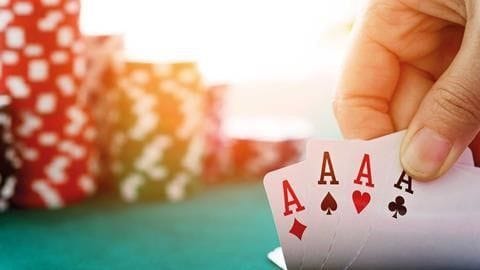 Who is holding all the aces? A good question!
Please take a moment to read our latest bulletin, informing you of the new game being played at the global supply chain table.
1. AIRLINES & SHIPPING LINES PLAYING DIRTY POOL
With the Covid Pandemicaffecting air freightand the huge backlog of containers waiting to be shipped, we have noticed air and sea carriers are now playing an unethical game when we are trying to book shipments with them. In a nutshell, the carriers are not providing information on when they can move your cargo until we make a booking on your behalf.
Once the booking is made,forwarders are subject to penalties if that booking is cancelled, which we in turn, have to pass on to our customers.
SEA FREIGHT
The penalty is approximately$100.00 - $ 200.00 per container.
AIR FREIGHT
The penalty is anywhere between 50% - 100% of theintended freight cost.
As an example, we recently had to move an urgent air freight shipment of 6,000 kgs from Bangkok to Sydney. We had two airlines we could book with however neither would confirm flight details into Sydney until we had made a booking and therefore become subject to their cancellation policy. So, we had to "roll the dice" and gamble which airline, in our opinion, could deliver the consignment to Sydney the quickest way.
Some shipping lines are following the same practice. We make a booking with them after which they tell us it could 4-6 weeks before they can move the shipment.
When we cancel the booking to find a quicker alternative on behalf of our customer, they then penalise us the $100.00 - $ 200.00 as mentioned above.
Furthermore shipping lines will only accept bookings via theironline portals making this situation somewhat snookered.
Unfortunately airlines and shipping lines are holding all the aces in the current environment and there is very little we can do.
2. DP WORLD INCREASE PORT ACCESS FEES AGAIN
There is a record number of containers transiting all ports around Australia. DP World haveincreased their Terminal Access Feeagain in Sydney, Melbourne, and Brisbane.
Additionally, DP World Logistics have increased their booking fees for handling empty containers.
If you wish to discuss these matters further, please do not hesitate to contact your POWERHOUSE representative.

Thank you for choosing POWERHOUSE LOGISTICS.