INDUSTRY NEWS
Posted on 15 December 2021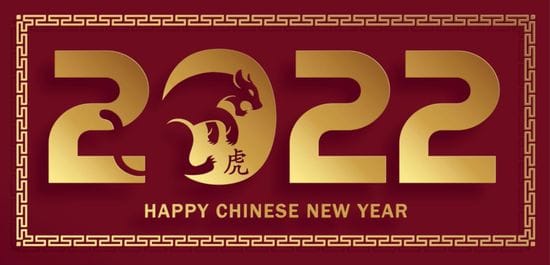 Christmas is around the corner and before we all know it, we will be racing into the New Year. We hope the below information will assist you in planning ahead, particularly if you import from China.

Chinese New Year
(CNY) for2022 will run from 1st February - 3rd February for Hong Kong and31st January - 6th Februaryfor China. Return to work dates are 4th Februaryand 7th February respectively.
Some issues to consider -
Space will be extremely tight for both FCL and LCL shipments throughout January with expected port congestion, vessel delays and backlogs in transshipment ports. The suspension of feeder vessel services in South China, due to Covid restrictions on crew members, will add to the problem. Firm bookings need to be made 3-4 weeks in advance to have any chance of securing required space for your shipments.
Trucking services in China start to shut down from 7 days before the start of CNY as drivers return to their home towns. We require a minimum of 10-14 days notice to book FCL and LCL pick ups and expect costs to increase due to the shortage of drivers. Once the truck is booked, cancellation fees will apply if any changes to the day/time or cancellation itself.

Port Access Fee Increases
DP World have announced price increases, effective from 1st January, 2022, for Infrastructure Fees / Port Booking Fees / Empty Container Booking Fees / Side-loader Handling Fees. It is expected that Patricks and Hutchison's will also take the opportunity to increase their rates, as will other terminal operators around Australia.

Maersk / Hamburg Sud Restrict Capacity to Forwarders
It appears, though not confirmed, that Maersk Line and their subsidiary, Hamburg Sud, will cease contractual dealings with freight forwarders, globally, from 1st January 2022. The shipping lines are planning to only offer volume contracts to their top 200 global accounts and that any rate negotiations with freight forwarders will be on a "spot-rate" basis. Maersk are leading the push amongst shipping lines to have their own Logistics Division which are, effectively, supplying in-house freight forwarding and customs brokerage services. There were even suggestions a few months ago, at the height of the current capacity shortage, that Maersk would only make space on their vessels available to importers / exporters who used their in-house logistics company. Many shipping lines are using their new found wealth to purchase major freight forwarding businesses to build up their own capabilities and scale.
Our industry body is making representations to the ACCC on this matter as we can foresee unfavourable consequences from this abuse of power. We will keep you informed of any developments.

In the Interim, if you wish to discuss these matters further, please do not hesitate to contact your POWERHOUSE representative.

Thank you for choosingPOWERHOUSE LOGISTICS.