INDUSTRY UPDATE - JULY 2021
Posted on 20 July 2021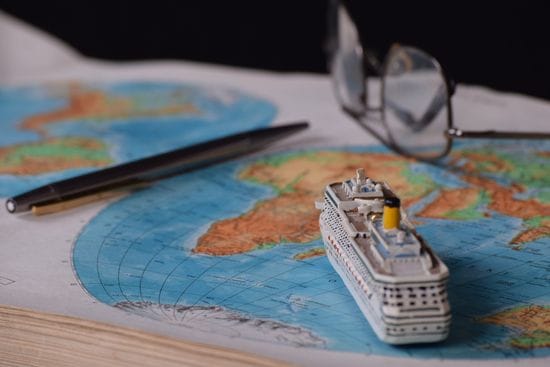 CHINA
Seafreight:
Rates are expected to continue to increase with some carriers announcing they will implement a GRI of USD 500.00 per TEU (twenty-foot equivalent unit) from the 1st of August.
Space is also a challenge due to a lack of empty equipment (mostly 40HC), and on-going blank sailings in addition to port omissions being implemented to mitigate schedule delays. Currently the most impacted origins are Qingdao, Shanghai, Ningbo, Shenzhen, and Xiamen.
Whilst normal service has resumed in Shenzhen (the terminals of Yantian and Shekou) it is expected that it will take some time to clear out all the backlogs. This is estimated to last until end of July but may possibly stretch out to mid-August.
For us to supply our customers with the fastest available sailing, please contact us as early as possible to arrange bookings from Asia. We are seeing space being booked as far as 4-6 weeks in advance as we approach peak season.

Airfreight:
Significant restrictions on air exports from Australia combined with new passenger restrictions have tightened the space for air export with freighters now managing the bulk of the volume. Rates remain high per KG and space needs to be booked in advance to ensure departure of time sensitive cargo.
USA
Seafreight:
Space Shortages and Port Congestion:
Currently it is taking anywhere from 3-6 weeks to get a booking on any shipping line. The high levels of imports coming through the USA has created congestion in ports and delays in unloading vessels. On top of this, Covid-19 has resulted in labor shortages which has further exacerbated the situation. While the whole port operations slow down, vessels sit at anchor outside the port waiting to get a berth.

Here is a map of Long Beach, the main port for Los Angeles: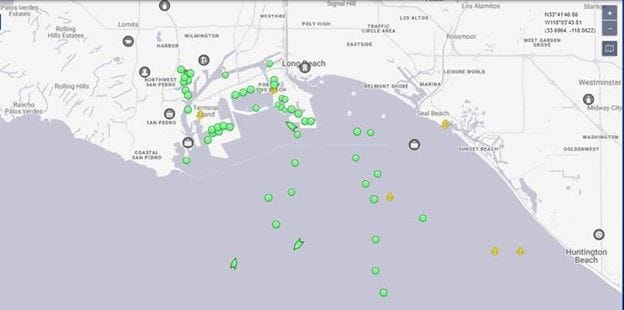 All the green dots are container ships at anchor and the arrows are the moving vessels.
Equipment Shortages:
While port operations have almost ground to a halt, containers are not moving to inland destinations where they are re-used for export. This has resulted in a shortage of empty containers.
Truck Driver Shortages:
There has been a growing shortage of truck drivers over the last 3 years with Covid-19 lockdowns causing many drivers to take up other employment. We are currently booking drivers 1-3 weeks in advance. A lack of available drivers results in less competition within the market which has led to a subsequent increase in inland transport rates.
Rail:
Most of the cargo from inland destinations is moved to the ports via rail. Rail yards are also heavily congested and the volume of imports coming from the ports has slowed down the train operations that would move export containers back to the ports. There is also a shortage of rail wagons for freight trains with many containers being left behind.
Airfreight:
US air cargo is mainly operating on Qantas and Cathay Freighters, whilst there are some limited passenger aircrafts off the west coast, space continues to be tight and freight rates remain high. Advance bookings are required for time sensitive cargo.
EUROPE
Seafreight:
Trade on export is at full capacity with the recommendation that bookings are placed 5-7 weeks in advance of requested departure date (ETD).
On-going port congestion has resulted in port omissions with the most affected origins being Germany, Netherlands, and Italy.
GRI's (General Rate Increases) are being announced for the 2nd half of July as well as August for both, direct and transshipment vessels with one carrier announcing a suspension of their service to AU/NZ.
Transshipment hubs are backlogged with rollover of between 4-6 weeks for connection.
Airfreight:
Airfreight is running reasonably well with space on freighters holding up and limited passenger aircrafts. Freight rates remain very high per KG although delays on imports into Australia are at present minimal.
As always we remain committed to providing the best possible service to our customers during these challenging times.
Please contact your POWERHOUSE representative if you would like to further discuss the contents of this update.
Thank you for choosing POWERHOUSE LOGISTICS.