SICK OF COVID LUNCH
Posted on 17 September 2020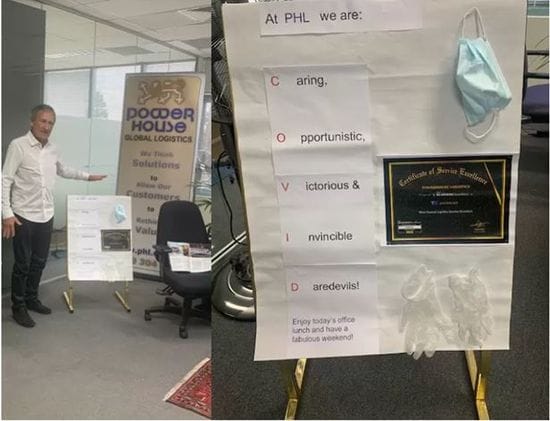 Whilst Covid-19 has changed how we interact, both personally and professionally, at POWERHOUSE Logistics we believe everything is better with Pizza!
The days where we would celebrate our achievements together over a meal are on pause, however that does not mean we cannot make the best of any situation.
Peter Brueckner, (Executive Chairman) surprised the TEAM at Sydney head office with a "Sick of Covid-19" Pizza lunch, where he reminded us of inter-office social distancing policies and the importance of following Covid-19 guidelines.
The surprise lunch was to thank our TEAM for becoming even more customer focused, professional, passionate and powerful during these difficult times. Our TEAM enjoyed, pizza and soft drinks which was consumed at their desks, additional supplies of rubber gloves and masks were also distributed to each employee.
Peter reminded us that we must do our utmost to remain physically healthy and mentally sane during these challenging times and at POWERHOUSE we believe in turning every adversity into an opportunity.
At POWERHOUSE we are:
Caring
Opportunistic
Victorius
Invincible
Daredevils
POWERHOUSE Logistics takes great pride in protecting the safety and wellbeing of its people, we take Covid-19 seriously and will continue to follow strict social distancing and hygiene measures in accordance with the Australian Government Dept of Health's policies, programs and regulations.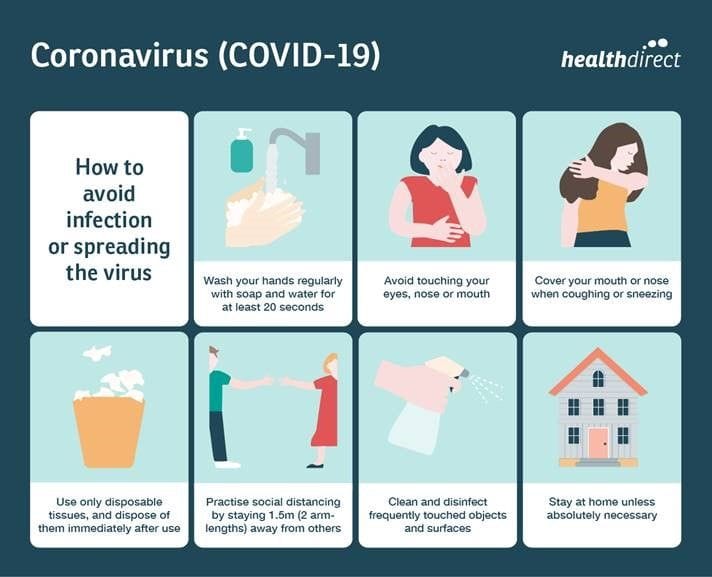 Current Coronavirus Information - Australian Government
Covid-19 Mental Health Support